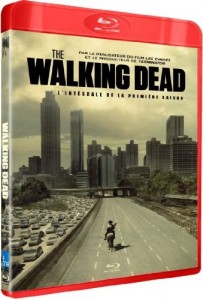 Rassurez-vous fans de la série The Walking dead, en attendant la diffusion de la saison 2 de The Walking Dead, vous pourrez revoir prochainement la saison 1 de votre série préférée The Walking Dead !
En effet, le 5 juillet en France, sort The Walking Dead Saison 1 en DVD et Blu-ray !
Ces coffrets qu'on nous annonce remplis de divers bonus pour nous faire patienter seront édités par E1 Entertainement.
Marquez vos agendas ! Voilà une date à retenir pour voir et revoir votre série préférée Walking Dead !